Choices, Chances, Changes
You can make a choice to take the chance to change for the better.
Viewing my profile indicates that you have already taken the first step.
You are making a choice to find opportunities for your growth.
You are not leaving it up to chance how your life, career and business unfolds. 
You are not driven by change and always trying to catch up to it.
You are taking the chance - to stay ahead - to drive and be the change you want to see.
Almost 20 years ago I made a choice to enter the world of people, leadership and organizational development. I have had many chances to accompany experts, leaders, teams and organizations in complex, international and challenging situations.
My passion for change, development and learning has grown ever since. 
Benefit from my competence and experience and take me on your journey.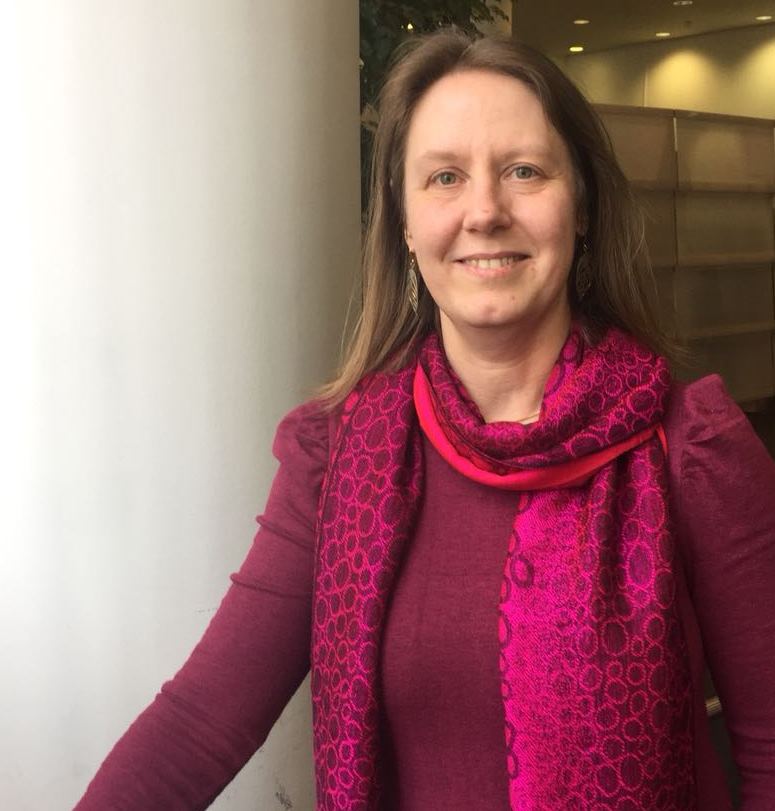 What I believe in
This is your one and only life.
You are the expert and know what's best for you.
You are unique and have the ability to learn and grow in your life. 
You already possess the fundamental ingredients: your strengths, ressources and creativity. 
You are able to make conscious choices.
Take a chance and change your life for the better.
---
What you can expect
Embarking on your journey takes courage.
You deserve a companion helping you being able to help yourself. Someone trustworthy treating you with respect. A partner giving you guidance and support but will also challenge you along the way.
Thus to reflect on your situation holistically, get inspired, define your goals, identify obstacles, set a tangible action plan and follow through step by step.
Happy to accompany your journey with an open mindset, holistic and resourceful approach based on your situation and needs. Commitment, open communcation and honest feedback both ways are essentiel for your success.
My Focus Areas
These are some areas you best benefit from my experience:
Fit 4 Career - Shaping your Future
Becoming a better Leader
Culture eats Strategy for Breakfast
Life-Career-Integration
Embracing Diversity & Inclusion
Trip 'round the world: Intercultural 
Communication & Collaboration
Conflict Management
Change Management
Team & Organisational Development
NetWork - NewWork
---
My Extra Engagement
It's more about what you can do for your community:
Member of "Lebenshilfe Erlangen e.V.", "Jugendfarm Erlangen e.V.", "Montessori e.V." and "Soziale Gemeinde e.V."
Parents Speaker at Montessori School Erlangen
Mentor for MBA students and emerging leaders
Grow2Glow (a Siemens initiative): Business Coaching for Women
Founder of StartUp Coaches - a regional self-organized network & partnership
Professional Background
More than 15 years experience...
... in various HR positions with focus on international and strategic people, leadership and organizational development.
... in roles as Global HR Business Partner, HR Integration Manager (M&A), HR Project Manager, HR Strategy Consultant, Head of Recruiting, Coach & Trainer.
Most engaged and effective when co-creating with people and organizations for a joint purpose on eye level.
---
Educational Background
My life is a learning journey:
University Diploma: "Wirtschaftspädagogik"
(Vocational Training & Education, HR Management, Occupational & Organizational Psychology)
Change Management, Conflict Management, Communication & Collaboration, Interculture, Integration (M&A), Knowledge Management, Career & Leadership Counsellling, HR Business Partnering
Training, Moderation, Systemic Counselling & Coaching
My Mission
Meeting you where you currently are
Setting up a trustful relationship and providing a safe place to speak out loud and learn are essential to the work I am providing.
Before jumping to any services, solutions or pricing, you are being offered an initial meeting. 
Giving us the chance to get to know and see if we are the right partners for each other.
Making sure your needs and both our expectations are clear and understood.
Designing our joint journey forward based on a conscious and solid commitment and contract.
Looking forward to meeting you soon.
How can we get in contact?

Please use the form provided under "Contact" 

You will receive a response as soon as possible.

What will happen in our initial meeting?

We will meet for approximately 30 to 60 minutes, depending on your request (Coaching, Workshop, Project)

Objective is to identify whether we are the right partners for each other.

Understanding your needs, both our expectations and commitment to move forward.

What about confidentiality?

What happens in Vegas stays in Vegas!

Confidentiality is the basis for a trustfull relationship in a safe place to learn, develop and grow.

I adhere to the Code of Ethics by the "Deutsche Gesellschaft für systemische Familientherapie"

What languages are available?

Born and raised in Germany and having worked internationally for more than 10 years, I feel confident to work with you in German as well as in English.

Speaker at your next conference?

Of course - I am happy to share my experiences, thoughts and insights (as far as confidentiality allows)

Please use the form provided under "Contact" 

You will receive a response as soon as possible.

Can we meet virtually?

Having worked in projects and with partners located all over the world, virtual meetings are something very familiar to me.

Based on your situation and needs we will decide for the best way forward, in-person or virtually.

How to give feedback?

Mastery is what we strive for and therefore continuous, open and honest feedback is highly appreciated.

Please share your thoughts with me directly.

You may also use LinkedIn to acknowledge my skills.